Norges Hus

Wooden Houses with mini elements

Wooden Houses

Wooden House Mini Element 32

102
m²
Common area

1
Bathroom

2
Bedroom

0
Garage
Here we have worked on giving the living rooms different qualities, including outdoors. On the upper level there is a large, open roof terrace, while the covered balcony on the ground floor is more sheltered from the...
Learn more
Perfect for narrow, sloping plots
Here we have worked on giving the living rooms different qualities, including outdoors. On the upper level there is a large, open roof terrace, while the covered balcony on the ground floor is more sheltered from the weather.
Wooden houses with MINI elements - Factory package
Production drawings
Drawings of exterior walls
Window specification
Roof trusses/rafters plan
Production drawings of structure
Statical calculations of structure
Our technical study includes the following services as part of the
supplies:
Preparation of working structural drawings
Static stability test on the structures, including:
Verification of the structural design drawings
Verification of material test certificates
Technical inspection reports
Frame Construction
This means you get: construction for external walls bearing internal walls included as raw material, Roof construction, Rafters
Structure:
Posts: 140x140mm glue-laminated timber
Beam supports: 140x240mm glue-laminated timber
Bearing internal walls: Timber construction C24 / 45×95/120/145mm
Roof construction
Supply of trussed rafter roof. The on-site supply and installation of the structure for the creation of the roof includes:
Supporting beams with roof trusses in accordance with the structural
calculations
25 x 100 mm battens
18 mm OSB panel covering
Breathable membrane / RIWEGA DO 135
25 x 50 mm battens + usb tip kont - tape
From 1 to 9 – included in the price
From 10 to 15 – NOT included in the price
All the solid and/or laminated timber structures meet the requirements
set out in clause a) of section 11.1 of the ntc 2018 standards
(ce marking of structural elements)
MINI elements – Wooden panels
This means you get: external walls, insulated and with wooden cladding, bearing internal walls included as raw material, roof construction / Rafters.
Optional on request: transport and installation. The internal planning can be modified. In case of minor changes, the price of the house remains the same. If you wish to build according to your own project, we can calculate an individual offer based on your drawings.
Due to fixed panel dimensions, we'll be able to produce your house in a very short time. And because the elements are small, they'll be easy to ship not only all over continental Europe, but also to islands, using containers.
Insulated wall elements (MINI ELEMENTS)
Wooden cladding UYVk 18×145 Spruce AB – horizontal
Wind barrier TYVEK or RIWEGA
Timber construction KVH C24 / 40x100mm with cc 600mm interval
100mm insulation ROCKWOOL / SUPERROCK
12mm OSB Plates
Windows and terrace doors
Supply and installation of all windows and window doors
All the windows and patio doors are triple glazed with double cavity and have Class S profiles (as specified in standard EN 12608). They also have a very
high radiation resistance value (12 GJ/m2), well above the limit
stipulated by the standard.
The supply of windows and patio doors is as follows:
PVC, in white or in a colour selected from our catalogue
Triple glazing with double cavity
Class S profiles
Radiation resistance coefficient equivalent to 12 GJ/m2
Thermal performance coefficients Uw value = up to 0.50 W/(m2K) / Uf value = 0.95 W/(m²K)
Window doors higher than 210 will be subject to a surcharge
Sliding doors / sliding windows are not included in the price
We use the Brügmann bluEvolution 82 window system
Delivery to the property
Delivery time – ca. 6 weeks
Before house installation, the following things need to be on site:
Concrete foundation based on drawings and measurements provided by Norges Hus Nova OÜ
Access for 40t trucks
Electrical supply
Possibility of storing materials on site
List of technical supplies and services not included
The following are not included in the supplies and are
therefore the responsibility of the client:
Cranes
Foundation slab
Scaffolding and portable ladders
Plugging of openings and perimeter walls before finishing coat
Where it is not possible for articulated trucks to access the construction site,
transport from the nearest accessible unloading point to
the site is the responsibility of the client
Lodging for the assembly team for the entire duration of the assembly phase
Disposal of site waste
Everything not explicitly specified in the sections set out in this offer
Price details
Technologies details
We use only high quality solid construction timber. Kiln dried, planed, finger-jointed solid wood of 13 meters enables us to deliver outstandingly stable wooden buildings of up to 3 floors.
Learn more about production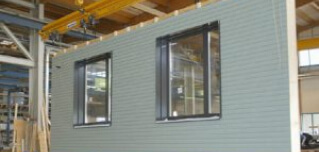 Factory package
Learn more about factory package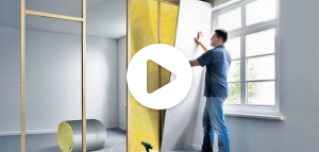 Watch videos
Technologies, reviews and more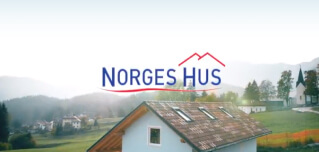 Downloads
PDF catalog and more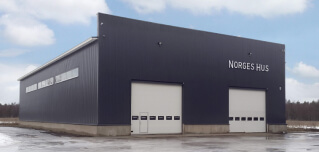 Manufacture
Meet with production of prefabricated houses
Watch latest videos More videos


Any questions?
Feel free to get consult
Contact Us